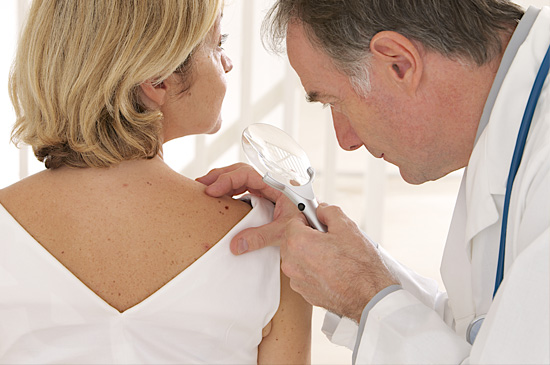 Providing Expert Skin Examination And Diagnosis Of Skin Cancer
Nelson Bay Skin Cancer Clinic is the only dedicated full-time clinic in Port Stephens since opening in 2002. We pride ourselves on delivering the highest standard of medical care for our patients. On average, we diagnose TWO NEW MELANOMAS every week. We are a modern and friendly clinic with easy access and ample parking.
Nelson Bay Skin Cancer Clinic is staffed by doctors with a special interest in melanoma and other skin cancers. Early detection can mean a cure, and our dedicated team work together to offer a wide range of services, including:
Skin examination
Diagnosis of skin cancer
Melanoma
Carbon dioxide laser
Cryotherapy
Biopsy
Excision
Skin graft and flap surgery
Cosmetic fractional laser resurfacing for the face.
We bulk-bill all consultations and treatments (except cosmetic laser) and use state-of-the-art carbon dioxide laser and surgical techniques. This means no out-of-pocket cost for most general consultations.
Dr Reid also consults at the Newcastle Melanoma Unit at the Mater Hospital where he has been a visiting medical officer since 2005. Dr Reid attends the Melanoma Unit every second Monday.
Our convenient location, is ideal for those who live or work in Port Stephens and surrounding areas such as, Nelson Bay, Shoal Bay, Fingal Bay, Corlette, Salamander
Bay, Soldiers Point, Anna Bay, Fishermans Bay, Boat Harbour, Bobs Farm, Salt Ash, Medowie, Tanilba Bay, Mallabulla, Lemon Tree Passage, Raymond Terrace, Karuah, North Arm Cove, Pindimar, Hawks Nest and Tea Gardens.
We consult on alternate Mondays 9am – 5.00pm at Estia Health Retirement Village consulting rooms, Spinifex Ave, Tea Gardens. Booking an appointment is easy and can be done at any time using our convenient online booking service. Simply scroll to the top of the page and click on your preferred appointment time from the options listed to get started now.
---